Mayans MC is coming to FX this fall, and the Sons of Anarchy offshoot could be bringing over some characters from the parent series.
4
Those characters are none other than Jax's (Charlie Hunnam) children, Abel and Thomas.
"I do think it would be interesting to see Jax's sons faced with the reality of who their father was," Kurt Sutter, EP of both Sons and Mayans, told reporters Friday at the Television Critics Assoc. summer press tour.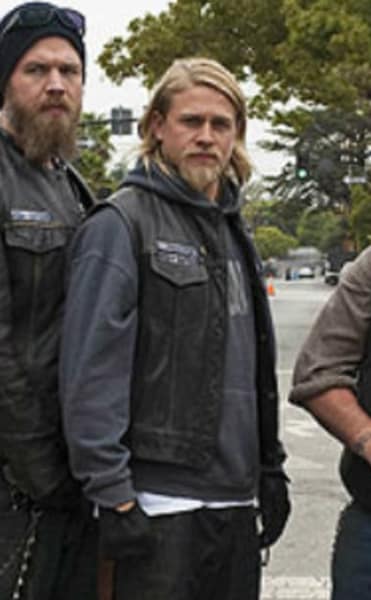 "Jax basically said [to ex-wife] Wendy, 'Do not paint my existence and my life in any glamorous way. Tell my sons that I'm a scum, and I'm a murderer, and they should have nothing to do with me.' Because he didn't want them to face the same obstacles, the same draw to lineage that he had."